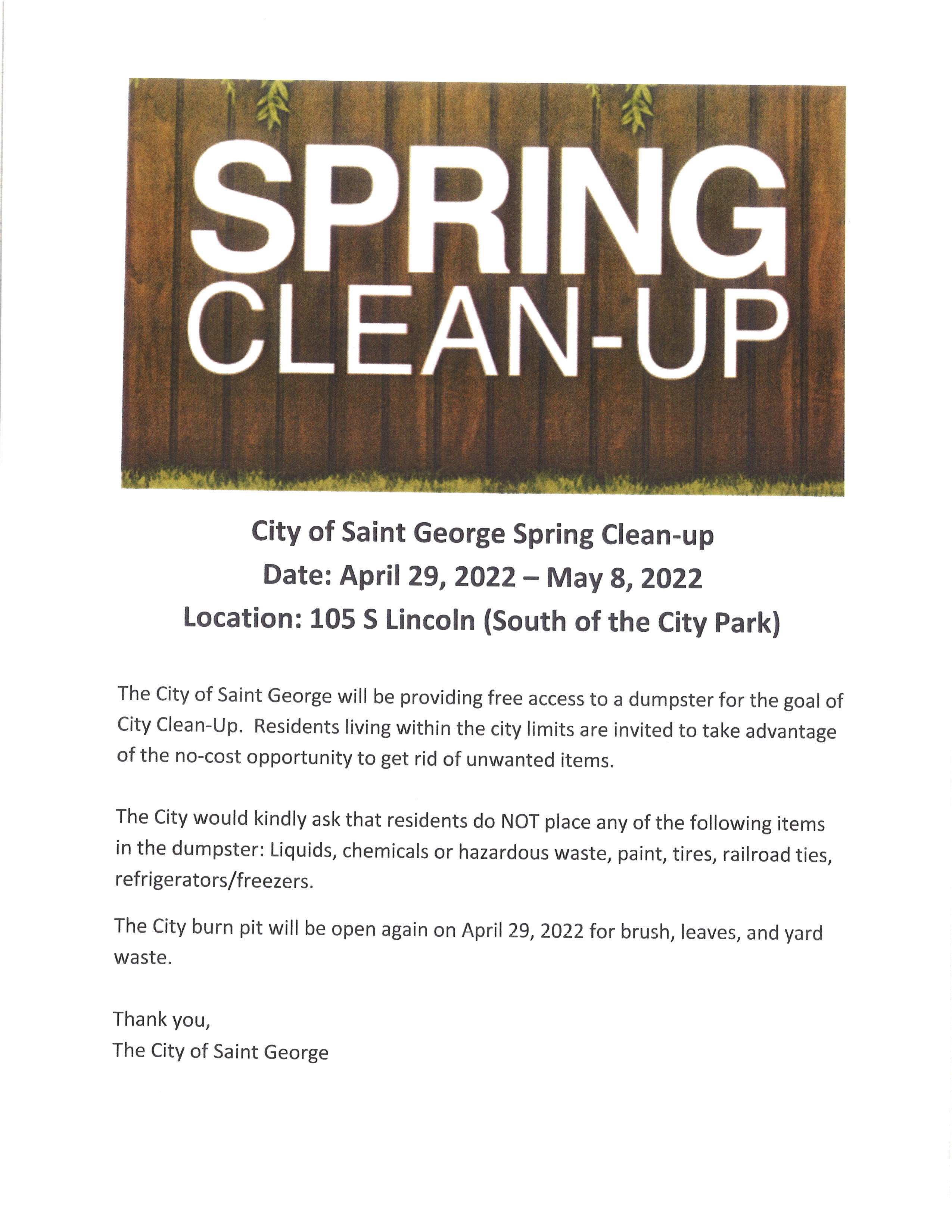 4/18/2022 10:15:00 AM
Spring Clean-Up
April 29, 2022- May 8, 2022
105 S Lincoln (South of City Park)

The City of Saint George will be providing free access to a dumpster for the goal of City Clean-Up. Residents living within the city limits are invited to take advantage of the no-cost opportunity to ret rid of unwanted items.

The City kindly asks that residents to NOT place any of the following items in the dumpster : Liquids, chemicals, hazardous waste, paint, tires, railroad ties, refrigerators/freezers.

The City burn pit will be open again on April 29, 2022 for brush, leaves, and yard waste.
Image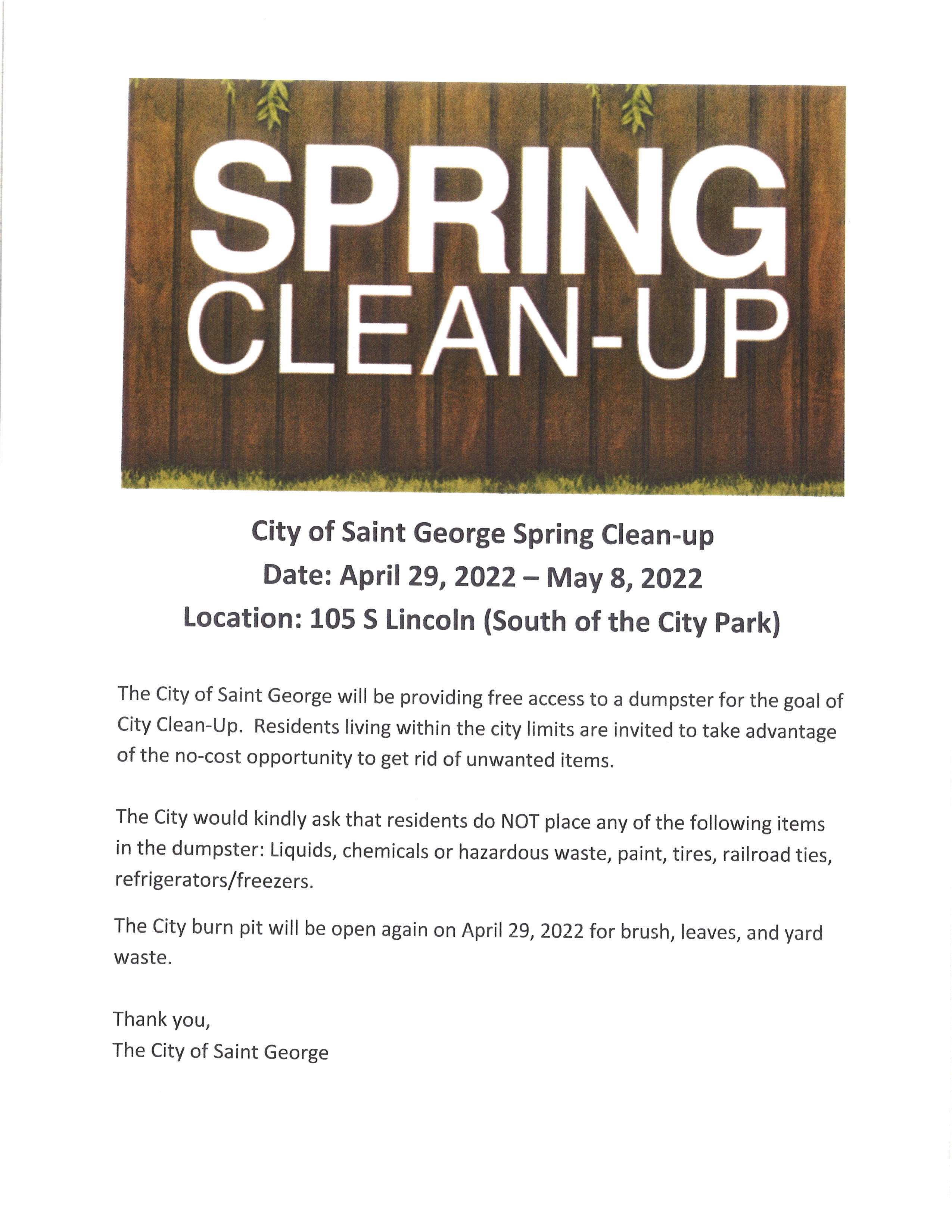 5/9/2022
Category
No content items.
False